Augustus Suglia, A.I.A.

382 Church Avenue
Cedarhurst, L. I., N. Y. 11516
516-569-4241 or
e-mail us

WOOD STORAGE PLUS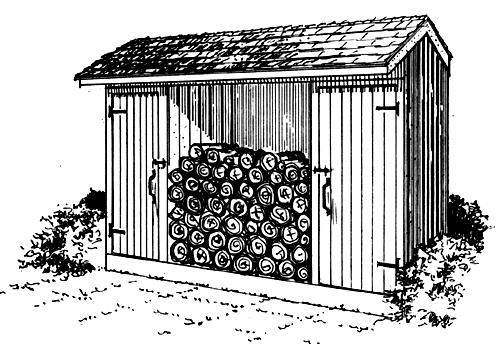 Home Improvement 8206-This narrow shed can be built against property line for log and garden tool storage. Logs are protected from weather and canvas drop can be added for extra protection. Flanking closets will hold garden tools, fertilizers and flammable materials. Unit can be locked to keep children out. Shed is built on concrete slab above ground level. Exterior grooved plywood can be stained or painted. Unit is 11 feet, 2 inches wide.
---
WHALE OF A SHED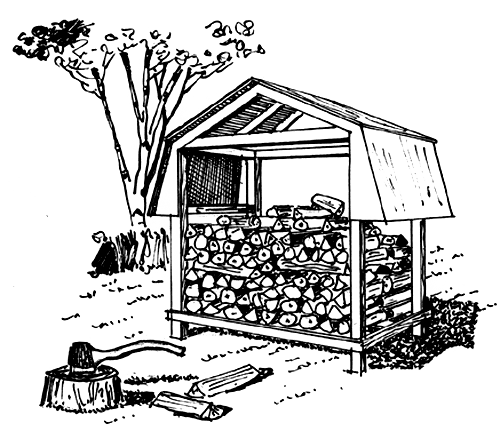 Home Improvement 0679-This woodshed can hold a cord of firewood and be built on a weekend. Canvas drops can be added front and rear on the shed, which is 6 feet high, 7 feet wide and 4 feet deep.
---
OUT OF THE WOODS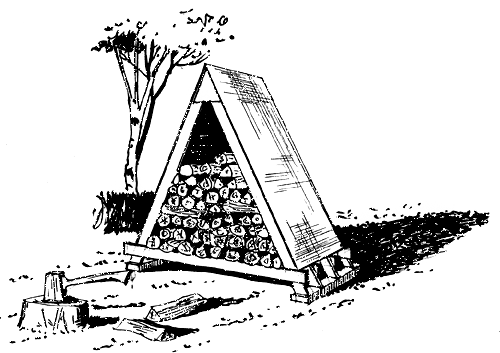 Home Improvement 0280-A weekend handyman's project could be this 8 feet high woodshed that utilizes A-frame design. The shelter keeps logs dry, free from ice and off the ground. Shingled roof covers two sides, and canvas drops can cover the front and back. Shed is 7 feet wide, 4 feet deep and can be stained.

For questions, suggestions, or comments please contact the webmaster

Copyright ŠAugustus Suglia 1997-2003