Augustus Suglia, A.I.A.

382 Church Avenue
Cedarhurst, L. I., N. Y. 11516
516-569-4241 or
e-mail us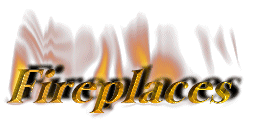 ROUND THE FIREPLACE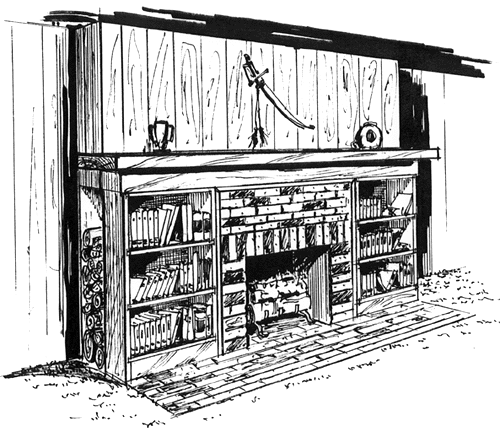 Home Improvement 4479-Installation of a prefabricated fireplace requires finishing details such as mantel bookcases or addition of a woodbox. The unit is 2 feet deep, 8 feet, 5 inches wide and the height of the room. Material list is included.
---
ENERGY SAVER
Home Improvement 4277-Fireplace (6 feet, 8 inches wide; 2 feet, 6 inches deep; 8 feet high) is designed to save energy. Double wall firebox heats cool air drawn in at floor level. When air's warmed it rises and is returned to the room through warm-air outlets. Outlets can be extended to grilles in other rooms.
---
A COZY ADDITION TO THE LIVING ROOM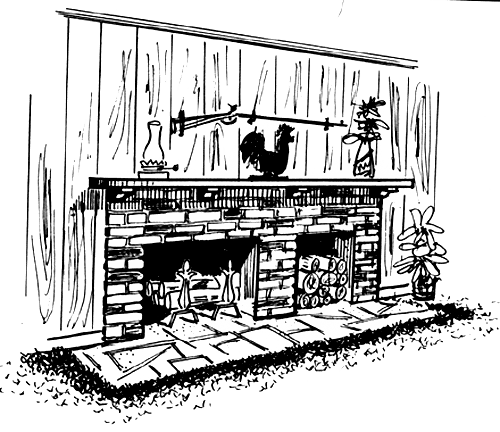 Home Improvement 6040-If you want to give your living room cozy charm, add a fireplace. This one can be centered on a wall or built into a corner. It can be added to an outside wall with a minimum amount of alteration work. The wood mantel extends full width over fireplace and woodbox. Use brick or stone to face the fireplace; 4-inch firebrick to line the inside. Fireplace is 9 feet, 6 inches wide; 2 feet, 5 inches deep.
---
DECORATIVE FIREPLACE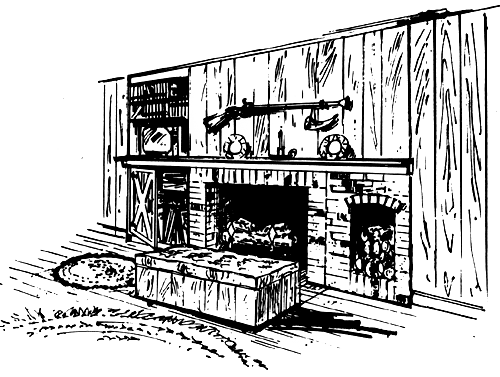 Home Improvement 5004-A fireplace not only contributes to your enjoyment but to the value of your home. This one with its built-in woodbox can be added along any outside wall. It is 13 feet, 3-1/2 inches wide with the storage cabinet; 10 feet wide without it. The decorative cabinet has open shelves above; a closed storage unit below. Brick or stone is suggested for the facing material, with 4-inch firebrick lining. The fireplace is 2 feet, 5 inches deep; height to the mantel is 4 feet, 6 inches.

For questions, suggestions, or comments please contact the webmaster

Copyright ŠAugustus Suglia 1997-2003