Augustus Suglia, A.I.A.

382 Church Avenue
Cedarhurst, L. I., N. Y. 11516
516-569-4241 or
e-mail us

FOR OUTDOORS ENJOYMENT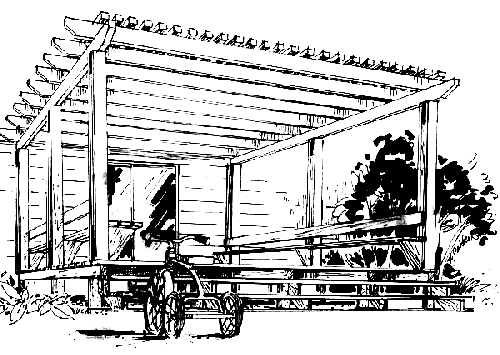 Home Improvement 4026-This wood patio with its trellis roof can either be attached to the back of your house or be built independently in the rear yard. The trellis roof provides filtered shade. The entire structure suggests an enclosure while remaining open. Built -in benches stretch along each side. Use redwood or cedar for the patio, which is 16 feet by 12 feet. Height is 8 feet from floor to underside of roof.
---
WOOD DECK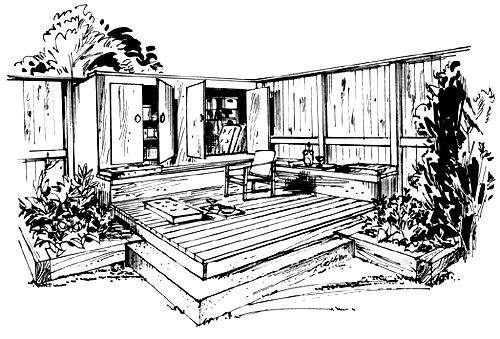 Home Improvement 5028-Get the most out of your yard by adding a deluxe deck such as this one. Storage closets store cushions for built-in seats around two sides. Note planters at ground level; 6-foot-high privacy fence built in 5-foot sections. Deck is 11 feet, 8 inches by 14 feet.
---
SUMMER ROOM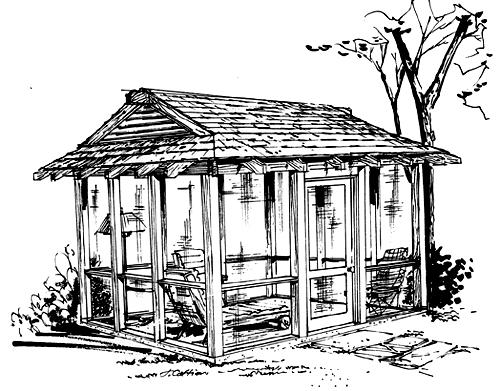 Home Improvement 1277-Build yourself a 10 feet by 12 feet outdoor living room that's screened in so you can enjoy it, but insects can't. Shingle roof is louvered at each end, making a shady, airy summer retreat.
---
A-FRAME PLAYHOUSE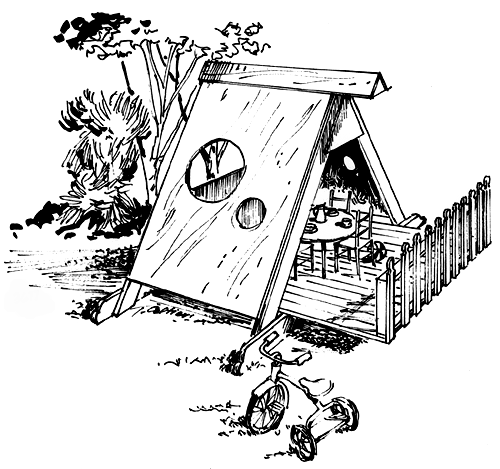 Home Improvement 3677-Instead of pitching a tent; the kids will enjoy having their own A-frame playhouse. It's easy to build with 4' by 8' plywood used for each side of roof. Wood deck projects forward to form a front porch. Fence is a nice finishing touch. Ideal for summer sleep-outs, playhouse is 7 feet wide by 8 feet high with a 6 foot, 3 inch deep deck.

For questions, suggestions, or comments please contact the webmaster

Copyright ŠAugustus Suglia 1997-2003